When estimating electrical, it is important to start by reading Notes & Specifications.
See the video for more information.
https://www.youtube.com/watch?v=VNRToAZlqBs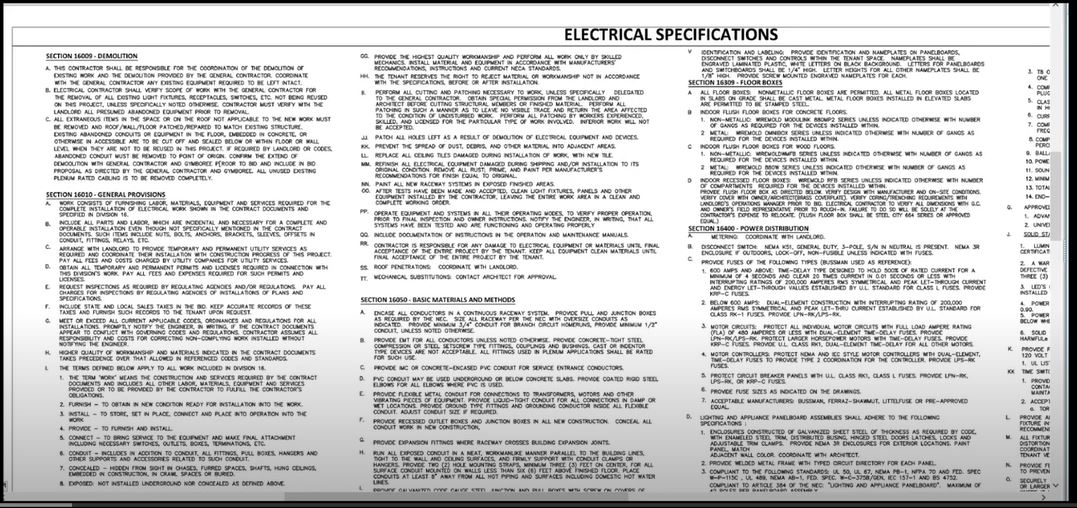 Red Rhino has a Specification Check List Form available for printing out.
Save time and save from costly mistakes.
Red Rhino is online so you can log on from any computer with an internet connection. The Cost of Red Rhino is $99.00/ Month with an affordable setup fee.
Red Rhino Electrical Estimating Sofware | 30 Day Free Trial
Click this link to sign up for Red Rhino.
You will immediately get access to our online software.
Training videos will guide you step by step to learn how to navigate.
Call us if you have questions.
866-444-7411 x 1